Selo Eureciclo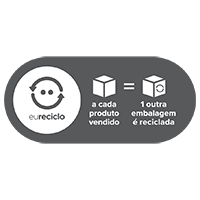 We deal with art, handcrafted pieces, true inspirations for life. It is impossible to forget our responsibility to our home, our planet.

It is with great joy that we share that we are part of the Eureciclo Seal and make the environmental compensation of 100% of our packaging. With that, up to 2.3 tons of plastics and papers will be for recycling.

Thank you for being with us on this important step!